Thanks to your purchase you will contribute to the maintenance of the park
The Archaeological Park of Santa Cristina
Along a well-defined path we find several settlements dating back to different eras, of which the nuragic village is part and where the single-tower nuraghe emerges. But before arriving at the nuragic village you will come across the Christian village made up of beautiful muristenes (pilgrimage houses for novenas) which frame the large novenary square.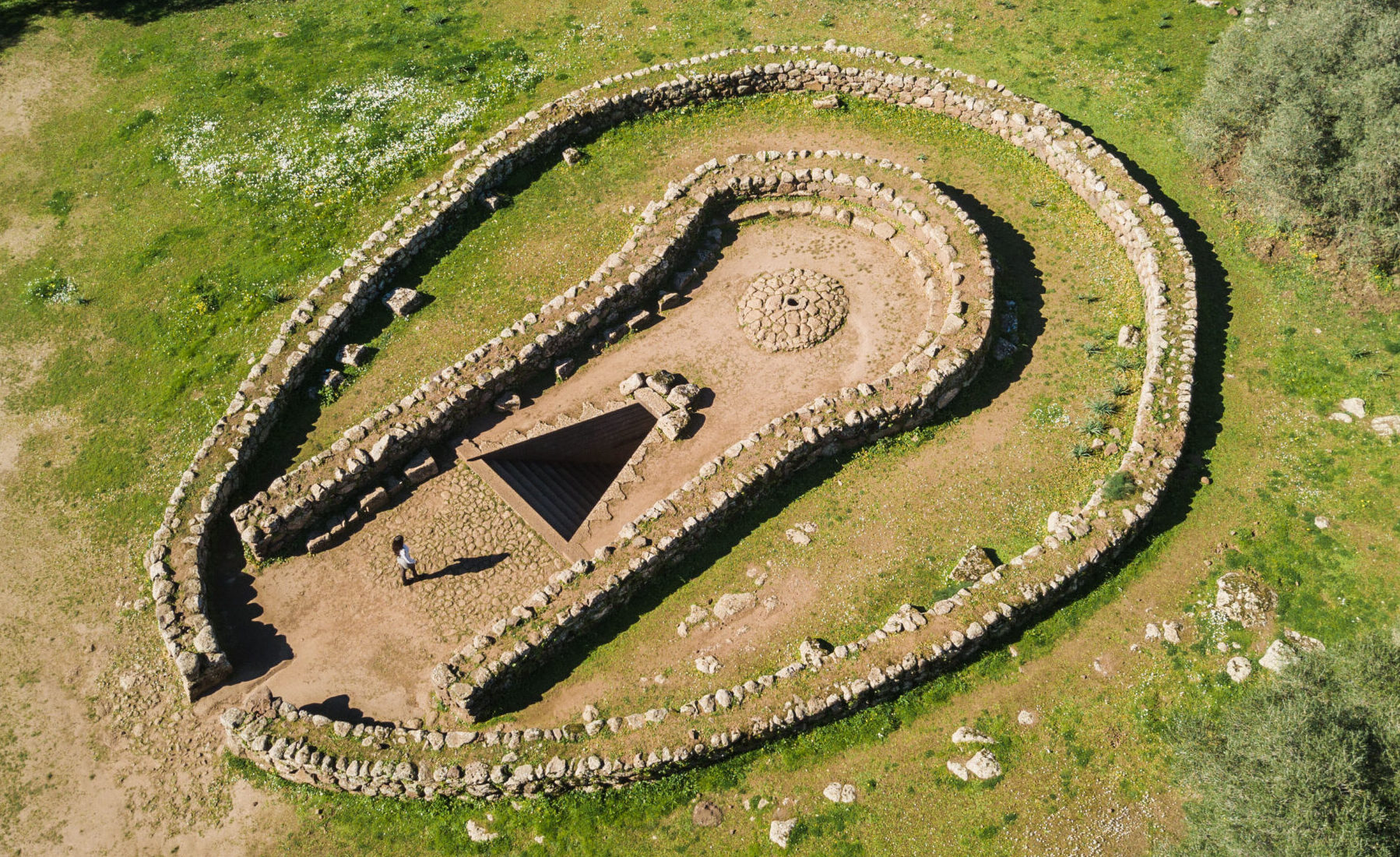 Sacred Well
Magic, Mistery, Energy
Christian Village
Faith, Sacredness, Legends
Nuragic Village
Charm, History, Culture
Start our virtual guided tour on Facebook Messenger now
In September and in March on the occasion of the equinoxes
the sun perfectly lights up the bottom of the well, until it touches the water, passing through the stairwell.
Every 18.6 years, during the period of greater lunistice, the moonlight reaches the mirror of water reflecting perpendicularly through the hole of about 30 cm of the tholos chamber.
The park is in an excellent position for those traveling on the ss 131. It features an archaeological site with a well and nuraghe of Santa Cristina, ruins of Nuragic Sardinia. The bar which also includes a tourist shop is very welcoming and has a helpful and smiling service. I highly recommend stopping by them!!
Easily accessible from the ss. 131, located in a beautiful wooded park that includes a sacred well, a nuragic village and the rural novenary of S. Cristina. It can be visited independently or with a guide, at any time of the year. It is one of the most beautiful and well-kept sacred wells in the area.
As a Sardinian, I am ashamed not to have visited it before and to have discovered it almost by chance. It is worth a visit, a magical place that takes you back thousands of years, still full of mysticism and above all of culture.
A suggestive and interesting place to visit. The guided tours are excellent.
VISIT THE MUSEUM ATZORI PALACE
VISIT THE MUSEUM ATZORI PALACE